Live Chats: Becoming BFF's with your Customers
by: Meg Button | Mar 06, 2017
Bridging the gap between the physical and digital world is a recurring conversation between the walls at Nuscreen: How do we create an online experience that feels as good as walking into your fave clothing store? How do you give the same quality and personalization of advice that you'd get from a tech expert a department store?

One area to inject some personality into your ecommerce store and foster deeper relationships with customers is through live chat. This can include everything from bots and website live chat tools, to snapping and texting with your customers. Essentially any direct text communication that occurs in real time falls under the live chat umbrella.

Build a relationship
Somewhere along the way of brick and mortars being replaced with CSS and PHP, marketers and businesses got caught up in the digital trends du jour - marketing automation, conversion rate optimization, lead generation – and forgot they are talking to and dealing with real humans.
That's why it's imperative to have check points along the way that build a relationship with the customer and show them you're there to help.
When people ask me which brand is doing it right, I have a hard time finding any retailer better than Sephora. When it comes to customer experience, they are at the top of their game. With the VIB program, beauty tutorials, and interactive in-store displays, these guys are constantly working on creating the ultimate shopping experience.

Now, they've added two more tools to the arsenal with the introduction of the Sephora Reservation Assistant and the Sephora Color Match Virtual Artist.

The Reservation Assistant does exactly what you think it would do - books your reservation in store. It will let you know dates and times available. To push the envelope even further, Sephora collaborated with experiential AR developers ModiFace to create a bot that uses AI to detect and accurately estimate the shade in any photo and match it with products available at Sephora.


Remove barriers & give instant advice

When your customer is viewing your site online, chances are you are competing for their attention with other websites, Netflix, or a screaming kid… Sufficed to say, frustrations levels can be heightened if your customer can't quickly find what they are looking for.
Having a real person there ready to help can steer a customer inthe right direction. Not only that, but it provides tangible opportunities to cross-promote and upsell.Live chat helps read into customers' emotions.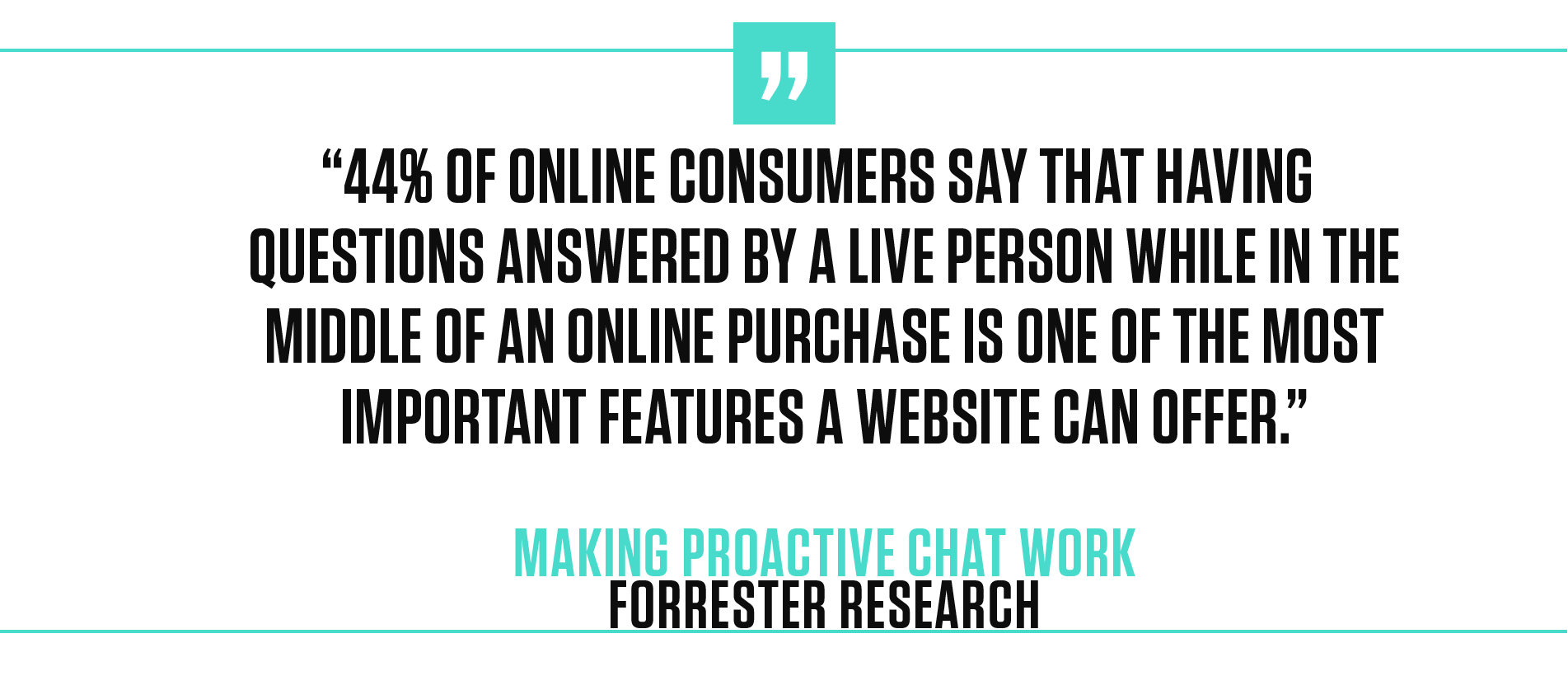 Which means you can adjust your tone accordingly to connect with your customer on a deeper level. Unlike email, live chat is probably the most casual form of customer support conversation, and in this form messages can have different meaning in different contexts.

Ready to implement live chat?
Choose the right live chat software
(Give options)
Train your front line staff to be experts
Set objectives for what you want to get out of live chat
Design your chat window for brand consistency
Track and measure your conversations
Copyright 2022 Nuscreen Inc.