Talkshow: App Review
by: Hassan Imran | Jun 12, 2016
Everyone brace yourself, a new group text messaging app has emerged called Talkshow. A 'Talkshow', which is what they call these texting forums, can literally be about anything: TV, politics, sports or what's trending on the web! Does anyone find it challenging enough to stay interested in a group chat with people they know and like? Well now you can join complete strangers in chats about any and every topic in existence.
One of the more interesting parts of Talkshow is that you doesn't necessarily have to have the app to tune in. Every Talkshow has a permalink home on the web and can easily be shared via SMS, email, Twitter or Facebook.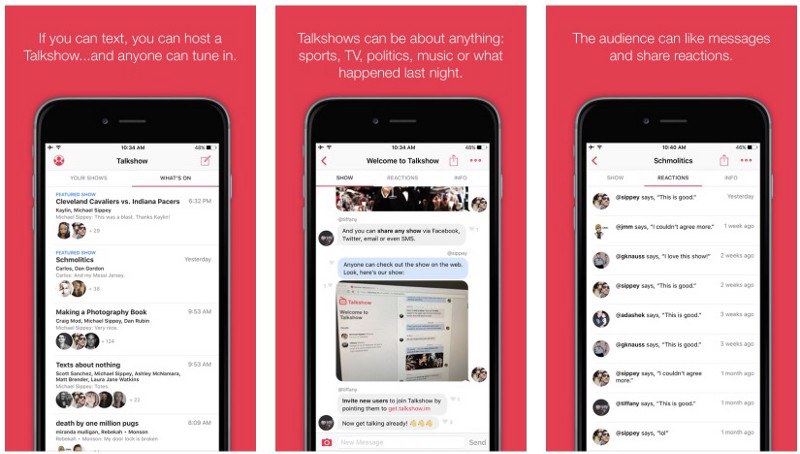 This app has been mentioned to me by countless people, and I thought I'd finally give it a try. My instant review? It's amazing. It's a great way of messaging people with particular interests that some people you know may not have. This is a new and creative app, and is one of the first of its kind. Public texting could be a norm in the future, and Talkshow seems to already be ahead of the game.
Not only could this app change the way we communicate about different topics, but it could change the way we market and communicate with consumers. Talkshow may be the first of many group chat applications, which could also be considered a focus group, target market, or an audience for companies.
Talkshow is an iOS only app and is available now on the App Store for iPhones and iPads. Download it and tweet to @nuscreeninc about what you think.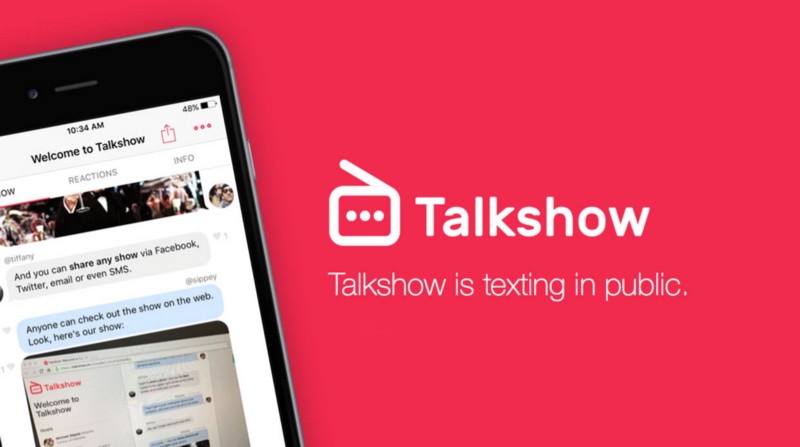 Copyright 2022 Nuscreen Inc.